2015 Lange Pinot Noir, Mia Block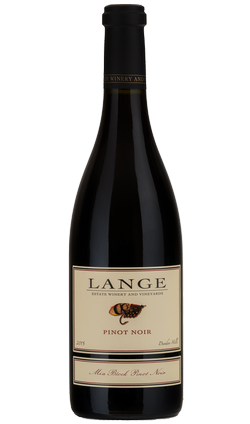 Lange Estate Winery's "Elevation Series" was the first study crafted specifically to educate our consumer on the nuance and complexity of vineyard elevation and its effect on Oregon Pinot Noir.
From a small lot of only four barrels comes Lange Estate's Mia Block Pinot Noir with aromas of red fruit and rhubarb softly enveloped in notes of rose petal and sweet basil. With raspberry spice and an evolving palate of pomegranate and watermelon, this Pinot ends with a lush and sauntering finish of berries, peppermint and pine.
Four barrel blend of Lange Estate's Mia Block Vineyard Site
Planted in 2004
Clones: Pommard, 777