2015 Lange Pinot Noir, Redside Vineyard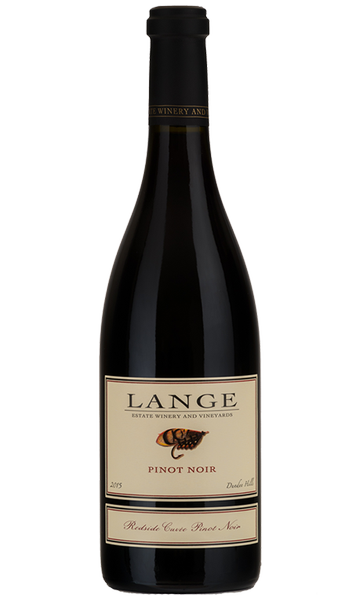 Lange Estate Winery's "Elevation Series" was the first study crafted specifically to educate our consumer on the nuance and complexity of vineyard elevation and its effect on Oregon Pinot Noir.
The most youthful of Lange Winery's Estate vineyards, the 2015 Redside Pinot Noir was bottled from a four barrel blend of the lowest elevation property. Manifest ripe red fruit abound in this burly but balanced Pinot with a bouquet undulating from musky violets, purple rose and potpourri to honeyed pie crust and brown sugar.
Four barrel blend of Lange Estate's Redside Vineyard Site
Planted in 2007
Clones: 115, Wadenswil, 777