Sourced from the Rogue Valley, the region is capable of producing some of the best examples of the varietal that can be found domestically. The combination of high levels of UV light and remarkable shifts in diurnal temperatures are perfect for the grape, helping it to retain its complex aromatics, round, voluptuous mouthfeel, and bright acidity.
As with all our Trouvère wines, the 2015 vintage was made in a long-aging, acid-driven style that just keeps building in the glass with layered aromas of orchard fruit, baking spice, citrus oil, and white flowers. Six years on, it's a gorgeous food wine that is drinking beautifully.
Summer Sipping Sale!
6 Bottles - 2015 Trouvère Viognier

Retail $135
Cru Club $114.75
(Regularly $150)
PLUS Enjoy $20 Flat Rate Ground Shipping
Wendy Lange's Salmon with Tagine Spices & Mango Salsa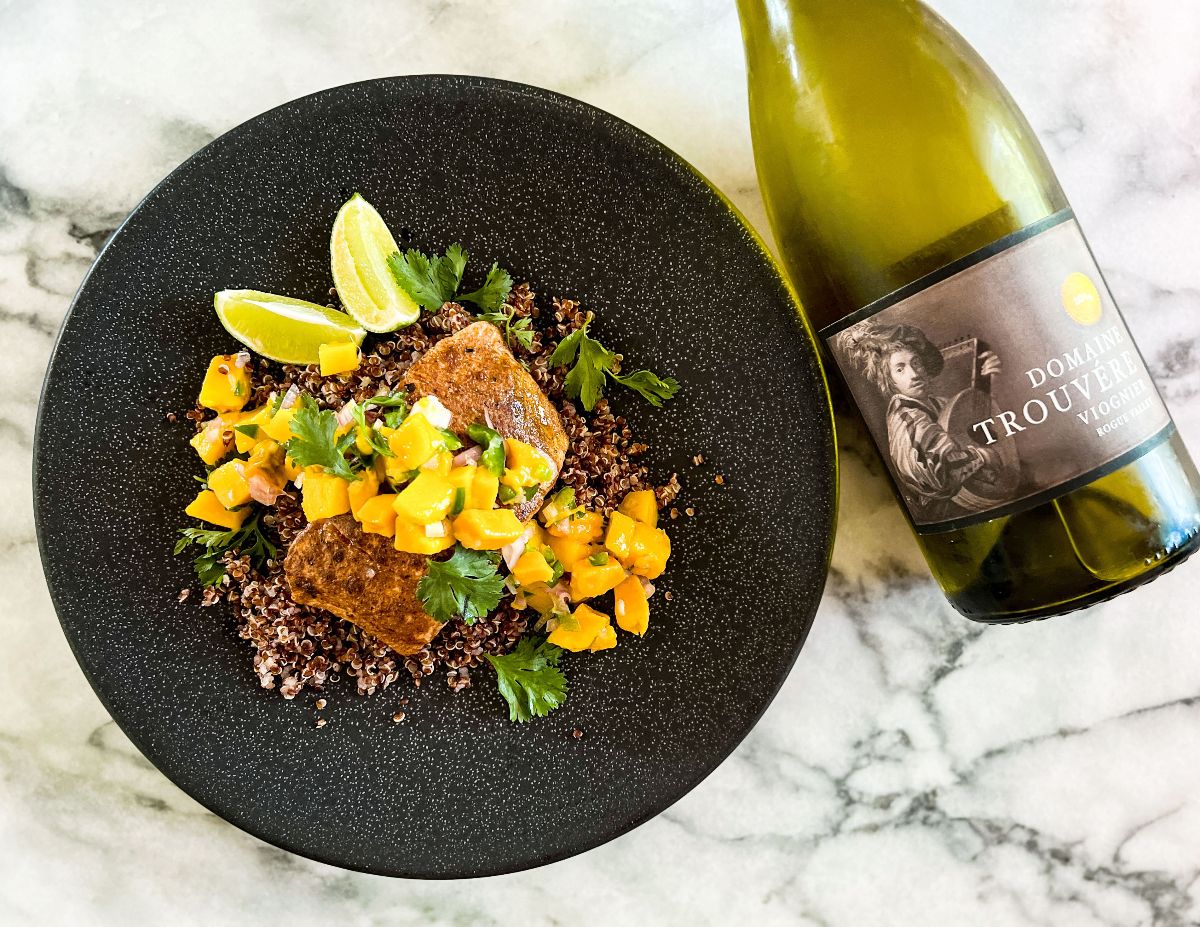 This recipe comes directly from our founder, Wendy Lange. Her decades-long love affair with Viognier translates into this effortless, absolutely gorgeous pairing. The spices used in this dish are a nod to the tagine, a shallow ceramic vessel that is traditionally used in Moroccan stews and slow-cooked vegetable dishes. Although we're pan-searing rather than slow cooking to execute this recipe, the spices in this recipe mirror the breadth and complexity of the flavors that are at the heart of North African cuisine. Served with a chilled glass of 2015 Trouvère Viognier, the pairing is glorious!