Domaine Trouvère Mystery 4 Pack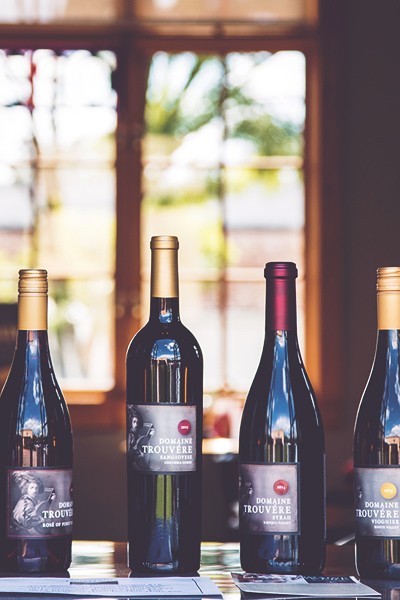 Take a chance this April Fools' Day and pick up our special Mystery 4-Pack featuring a variety of Domaine Trouvère's top bottlings. Our Rhône & Rioja varietals are grown in Oregon at premier family-owned vineyards and crafted at our sister company, Lange Estate Winery & Vineyards. From Viognier or our proprietary Indigène white wine to Tempranillo, Syrah, and rare Red Blends, this Mystery Pack will highlight winemakers' Don and Jesse Lange's exploration of Old World varietals with new world style and perspective.


$100 MYSTERY 4-PACK
of Domaine Trouvère Wines
+ $25 Flat Rate Ground Shipping

*Our Domaine Trouvère April Fools' Day Mystery 4-Pack Offer expires at Midnight (PST) on March 8, 2019. Redeem $25 Flat Rate Ground Shipping when you add the April Fools' Day Mystery 4-Pack to your cart, select your desired Shipping State & Ground Shipping during checkout. These April Fools' Day promotions do not couple with other discounts or offers.