2015 Lange Pinot Noir, North Block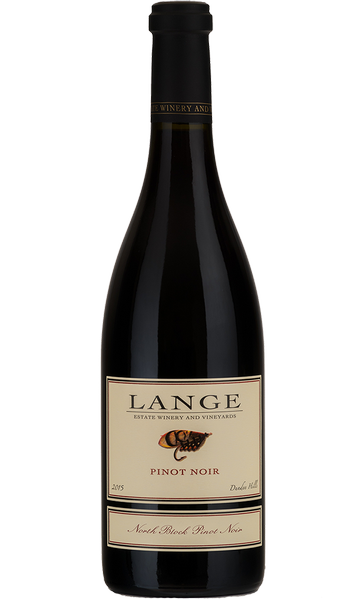 Lange Estate Winery's "Elevation Series" was the first study crafted specifically to educate our consumer on the nuance and complexity of vineyard elevation and its effect on Oregon Pinot Noir.
Taste the sunshine and the soil in Lange Estate's North Block Pinot Noir. With just four barrels crafted, experience the expression of the North Block's native, mineral-rich Jory soil with earthy, savory undertones and concentrated notes of black cherry and blue berries. Cola and sassafras accentuate barrel spice and the Dundee Hills notable baking spice - all framed within Lange's classic structure.
Four barrel blend of Lange Estate's North Block Vineyard Site
Planted in 1999
Clones: 777, 667