Marc Atkinson Concert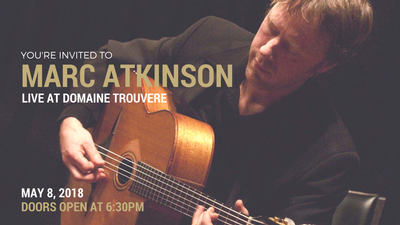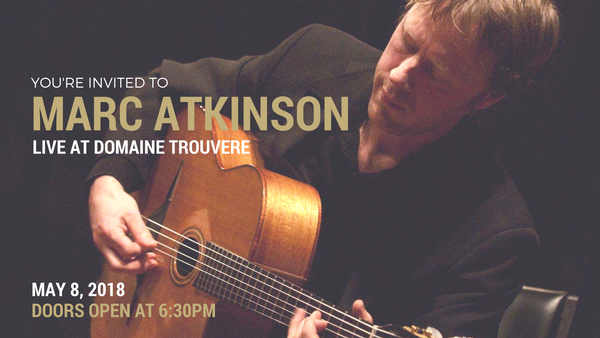 What: Visit Domaine Trouvère where one of Canada's crown jewels, Marc Atkinson, will be awing us with his flawless picking and original, complex and challenging gypsy jazz music. Known for his stunning compositions and extraordinary guitar dexterity, Marc Atkinson is the leader and composer of the internationally renowned Marc Atkinson Trio. With our Rhône & Rioja wines available (or craft coffee and tea), spend a Tuesday night during #OregonWineMonth being regaled by Atkinson's music treats!
When: May 8th from 7:00 to 9:00 PM (doors open at 6:30PM)
Details: Enjoy a selection of Domaine Trouvère wines. Sample our wine by the glass or purchase a bottle for your party! Take advantage of our Oregon Wine Month special offerings. We will also have gourmet coffee and light nibbles available for purchase.
Tickets: $15 Cover
Support Your Local Artists!