Spring Training 2019 - 12 Bottle Pack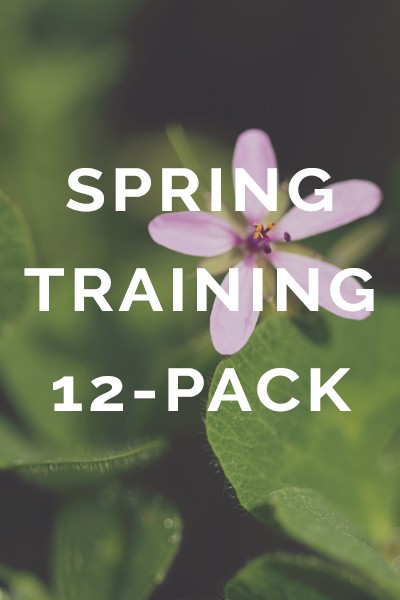 Let's celebrate the change in season with some palate training practice. Bring our Spring Tasting Flight to your doorstep with Complimentary Ground Shipping and help revive your taste buds after a long winter. Choose from a 6-Pack (one bottle of each of the featured wines) or double-down on a 12-Pack (two bottles of each of the featured wines) and get a little more experience and enjoyment out of this special offer.
Complimentary Ground Shipping (UPS Ground, FedEX Ground & UPS or FedEX Temp-Control Ground) only applies to the Spring Training Packs. Any added bottles will incur shipping fees. No other discounts apply. Contact our Shipping Manager with special delivery questions.
2017 Pinot Gris Reserve (x2)
2017 Three Hills Cuvée Chardonnay (x2)
2018 Chardonnay Classique (x2)
2015 Pinot Noir Reserve (x2)
2015 Three Hills Cuvée Pinot Noir (x2)
2015 Lange Estate Pinot Noir (x2)