Summer Collection
New Release Pack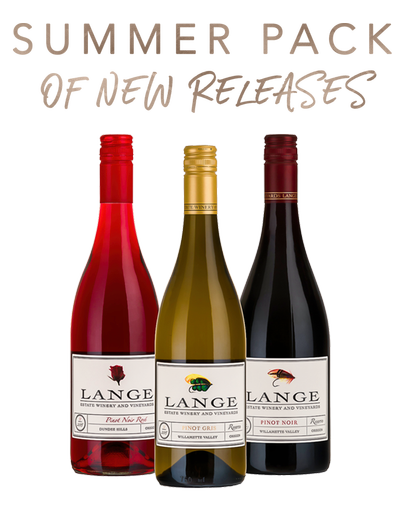 That's right. You deserve a little summer fun. Treat yourself to Lange Estate Winery & Vineyards' new vintage releases in a perfect pack of crowd-pleasing classics! USE PROMO CODE: SUMMER to receive the $25 Flat Rate Shipping Discount on this Summer Collection.
For $175, receive 2 bottles of each:
2016 ROSÉ OF PINOT NOIR
2016 PINOT GRIS "RESERVE"
2014 PINOT NOIR "RESERVE"
+ $25 Flat Rate Shipping
(includes UPS Ground & UPS Temp-Control Ground)
= $200 of SUMMERTIME WINE